PROVIDER FOR:
BLUE CROSS BLUE SHIELD, AETNA, CIGNA, HUMANA and UNITED HEALTHCARE

(630) 915-3600
(630)-690-1000
OFFERING A COMPLETE LINE OF DOUGLAS VITAMINS AND SUPPLEMENTS



CALL OR SEND A TEXT TO MAKE AN APPOINTMENT
Wyslij SMS by umowic wizyte
Texto nos para una cita
Thank you for visiting the site of Dr. David Cavazos, D.C.,LLC.
WE SPEAK ENGLISH, SPANISH, POLISH, UKRAINIAN, RUSSIAN, HINDI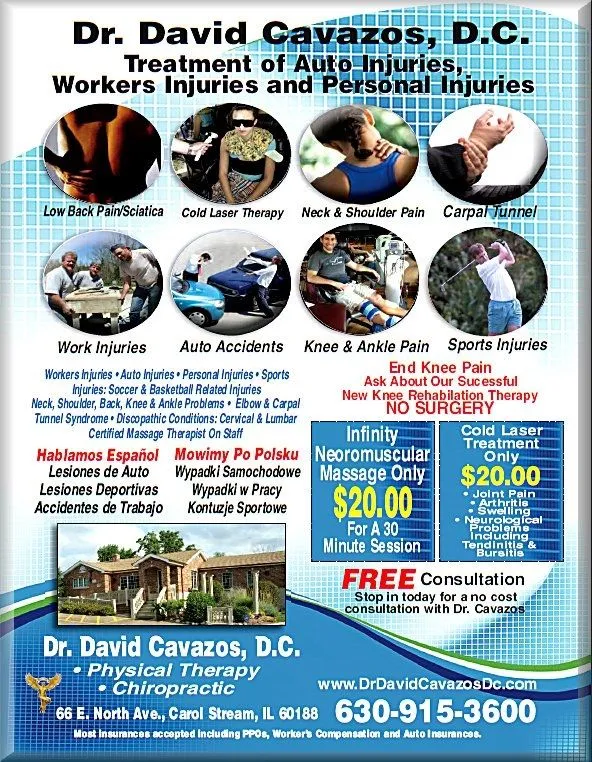 AT THE BOTTOM OF EVERY PAGE THERE IS AN OPTION TO TRANSLATE THE ENTIRE PAGE TO DIFFERENT LANGUAGES.
AN EXAMPLE SHOWS BELOW...TO RETURN TO THE ORIGINAL LANGUAGE HIT F5/REFRESH


Dr. Cavazos invites you to browse this site. You are welcome to stop by his office in Carol Stream and see why so many patients choose Dr. Cavazos as their chiropractor. . .

Mission:
Our mission is to create an individualized plan for each patient in order to bring about optimal health and well-being. Providing Superior Health and Balance Through Chiropractic
'Chiropractic care is more than just making the pain disappear. It is about learning, understanding and taking care of your body to improve your quality of life.'
We aim to educate our patients about Chiropractic and other natural solutions to common health problems in order to motivate you to take a more active and responsible role in restoring and maintaining your own health as well as the people around you.
As a chiropractor, we understand that although our patients may be diagnosed with the same condition, they respond very differently to treatments. For this reason, we tailor a specific plan of action to meet your needs, goals & unique medical and physical condition.
Finding a chiropractor who understands changing health care needs and the most current techniques and approaches to addressing health problems can be a daunting task. We hope that you will find this site helpful in learning more about our gentle chiropractic care as well as the ways that it can improve the quality of your life.
Dr. Cavazos offers state of the art digital xray machine with imidiate processor, acupuncture treatment for conditions, including neuralgias, sciatica, TMJ, trigeminal neuralgia, headaches, sinusitis, vertigo, ringing of the ears, palsies, neck and low back pain, shoulder conditions, knee conditions. Dr. Cavazos also works with various physicians, neurologists, podiatrists, and osteopathic physicians from the Amita Health network to help his and their patients get the necessary treatments to relieve the issues that ail them.

APPOINTMENTS
Dr. David Cavazos D.C. is dedicated to helping you achieve your wellness objectives -- combining skill and expertise, Dr. Cavazos is commited to bringing you better health and a better way of life by teaching and practicing the true principles of chiropractic wellness care.
Patients seeking treatment with Dr. Cavazos receive only the finest quality care through the use of modern chiropractic equipment, technology and physical therapy.
While many Chiropractors are known for their skills in back manipulation, Dr. Cavazos range extends far beyond back therapy alone, and includes Shoulders, Feet, Knees, Hands, Ankles and Neck Therapy.

Dr. Cavazos and staff have a genuine concern for your well-being!
Whether you have experienced a worker's injury, auto accident, sports-related condition, or if you are suffering with a chronic musculoskeletal disorder, Dr. Cavazos can help.
Se habla espanol
Mowimy Po Polsku
Dr. Cavazos invites you to stop in and visit.
CAROL STREAM Business hours:
~ New Hours ~
MONDAY - THURSDAY
6:00 a.m. to 7:30 p.m.
FRIDAY 6:00 a.m. to 6:00 p.m.
SATURDAY 6:00 a.m. to 4:00 p.m.
SUNDAY NEW PATIENTS ONLY
PLEASE CALL:
(630) 915-3600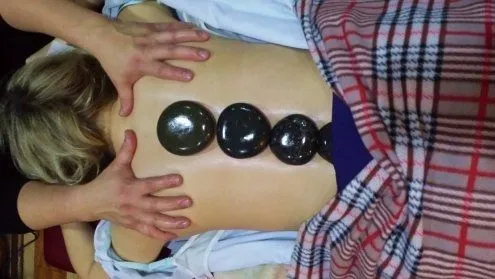 Treat yourself to our 'Brazilan Hot Black Stone Therapy'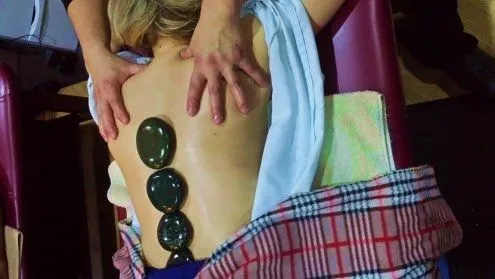 Proudly serving: Carol Stream, Glendale Heights, Addison, Bloomingdale, Wheaton, Hanover Park, West Chicago