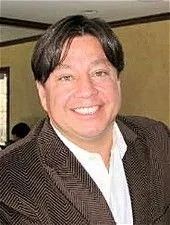 Dr. Cavazos is a graduate of Illinois Benedictine College and the National University of Health Sciences. He has treated patients successfully for over 20 years. He has worked with professional athletes in the NFL, MLS, and MLB. He has continuing medical education in MRI, Orthopedics, X- ray, Worker's Compensation, Medical Practice Laws, Chiropractic Care, Neck and Lower Back Injuries and Foot and Ankle Injuries. Dr. Cavazos has certifications in Physiotherapy, Clinical Diagnosis, Laboratory Diagnosis, X-ray and Spinal Manipulation. He is committed to providing excellence in Chiropractic Care and can help you with Workman's Injuries as well as Auto Accidents and Sports–Related Conditions. He also works closely with attorney's who can help you settle your case. Dr. Cavazos is blessed with three boys who are very active in soccer. Dr. David has coached soccer for the Chicago Fire Juniors, Cruz Azul and Madrid Boys for over 10 years.
While many Chiropractors are known for their skills in back manipulation, Dr. Cavazos range extends far beyond back therapy alone, and includes Shoulders, Feet, Knees, Hands, Ankles and Neck Therapy.
OUR MAJOR FOCUS
The Focus of our Practice targets these Main Areas;
WORKER'S COMPENSATION
You work hard for a living...If you get hurt on the job, you need to recover and get back to work in a reasonable amount of time.
With Dr. Cavazos, you won't need to worry about risking your livelihood OR your health! Dr. Cavazos office will work together with your employer and your Workman's Compensation Carrier to develop a treatment plan that will get you BACK ON THE JOB in good health, with a goal of returning you to productivity with the most minimum risk of possible future re-injury.
MOTOR VEHICLE ACCIDENTS
Motor Vehicle accidents can be a real headache! An accident can result in injuries that include headaches, whiplash, sprain, strains, contusions or more...
Let your Body Shop deal with the dents, and let Dr. Cavazos treat your bumps & bruises. Special therapeutic massage and ultrasound therapies are geared to help help manage pain and heal damaged tissue/s. The LAST thing you need during your recovery is dealing with the "hassle" of automobile insurance and attorneys. The office of Dr. Cavazos can serve as your Medical liaison in these cases.
SPORTS INJURIES
An active lifestyle is a real "plus", but unfortunately, pushing ones body athletically can often lead to strains & sprains. Injuries are ALL too common in contact sports and fitness programs.
Dr. Cavazos understands the special needs and requirements of an athlete. He has cared for Professional, Amateur & Youth Soccer, Baseball, softball, Hockey & Lacrosse players, Runners, Wrestlers and Swimmers with therapies specifically designed to address their physical needs. In addition to treatment of the initial injury. Dr. Cavazos and his staff provide long-term "recovery oriented" fitness regimes and will work with athletes to prevent future injury.
BACK PAIN & HEADACHES
Do you suffer from headaches or back pain? Dr. Cavazos wants you to STOP suffering!
Often, chronic or acute back pain and persistent headaches are the result of discopathy in the cervical, thoracic or lumbar spinal region along with related sciatica or radiculitis. With a personally designed plan for healing that combines chiropractic treatment with appropriate physical therapy, Dr. Cavazos and his staff will facilitate your return to "pain free" living and good health.
PERSONAL INJURY
A slip on the sidewalk...or a fall in the parking lot and...BOOM -you're out of commission!
When it hurts...Dr. Cavazos and his staff can help make it better. His office can facilitate appointments for diagnostic X-rays and/or M.R.I's. When necessary, Dr. Cavazos can even refer you to an Orthopedic, Neurologist or other appropriate Specialist when needed, AND the office with act as your liasison with your insurance carriers. It's all about getting YOU back on your feet and functioning, "pain-free" with Full range of Motion. When you are hurting...Dr. Cavazos is here to HELP!
POST SURGERY
Surgery is a very big step. Whether you are facing minor arthroscopic repairs, joint replacement or a major surgery, you WILL need Post-Operative Physical Therapy.
A personal recuperation plan, including restorative Ultrasound Tissue treatment. Neuromuscular education, Therapeutic massage and electronic Nerve Stimulation can be designed to fit your personal path to relieve Pain, and regain Range of Motion and facilitate Recovery.
If you have experienced a workman's injury, auto accident or sports-related condition, Dr. Cavazos can help.

Dr. Cavazos has helped to bring relief to thousands of patients suffering from back or neck pain, shoulder stress, and knee and/or ankle discomfort.


Dr. Cavazos has been helping patients find optimal health since 1988.
What are you waiting for...Call Dr. Cavazos TODAY!!!